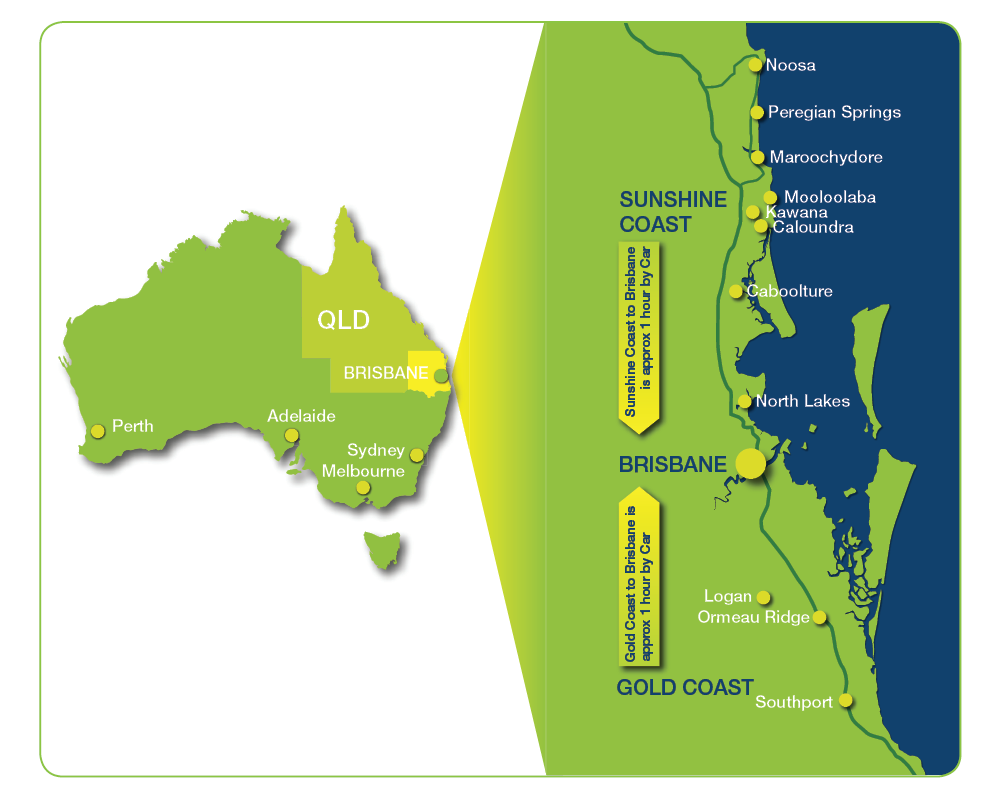 Specialists in property investment in areas of high growth throughout South East Queensland, Australia

Dwyer Property Investments help to take the risk and the hard work out of the investment process so that international investors can own a free hold premium investment property without any of the risk or stress and all of this at no additional cost to the investor.
Through our unique position as local developer with 30 years experience in South East Queensland we are able to offer custom built villas for our international investors.
Who we are
Dwyer Corporation Pty Ltd is a leading property developer in Queensland and has been leading industry standards for over 30 years. This corporation is owned by Wayne Dwyer, a well known developer with a reputation for high quality developments in South East Queensland.
Dwyer Property Investments is a specialised investment division of the developer who provide a service to local and overseas investors to make investing in property hassle and risk free.
Dwyer Quality Homes is the construction company which builds homes, investment properties and larger developments for the investment division and other direct clients.
Dwyer Property Investments – What We Do

We are a full service company specifically designed to meet the needs of investors.
We know the regions and estates which will get the best growth
We secure the best land in these key estates
We build investor specific designs on this land
We provide property investors with all the facts and figures for the market, estate, build and rental returns
We match clients' investment criteria and budget to a product
We assist clients with finance if required
We take clients through the administration of purchasing
We don't leave it there – we then supervise the entire build process to completion and then guarantee the rent for 3 years.
This service is an add-on benefit to the investor but not an add on cost.
We Research the Locations
Dwyer Property Investments specialise in residential investment property in South East Queensland, Australia, specialising in the Sunshine Coast, Brisbane and the Gold Coast. We are not a franchise nor are we a national company. No one can know about all regions in Australia so we choose to specialise in South East Queensland, and be the best. This means that we have an in depth knowledge of the region, the new land releases and where best to invest.
We Design for the Investor
We have developed house plans specifically for the property investor to give the highest rental returns. The plans we have for our investors are suited to what local tenants want so will secure long term, good quality, happy tenants which maximises rental yield and minimises vacancy rates. We also keep in mind capital growth for resale by creating attractive facades, clever internal design features and make sure that clients do not overcapitalise on the property by having a set of inclusions and colours pre-determined.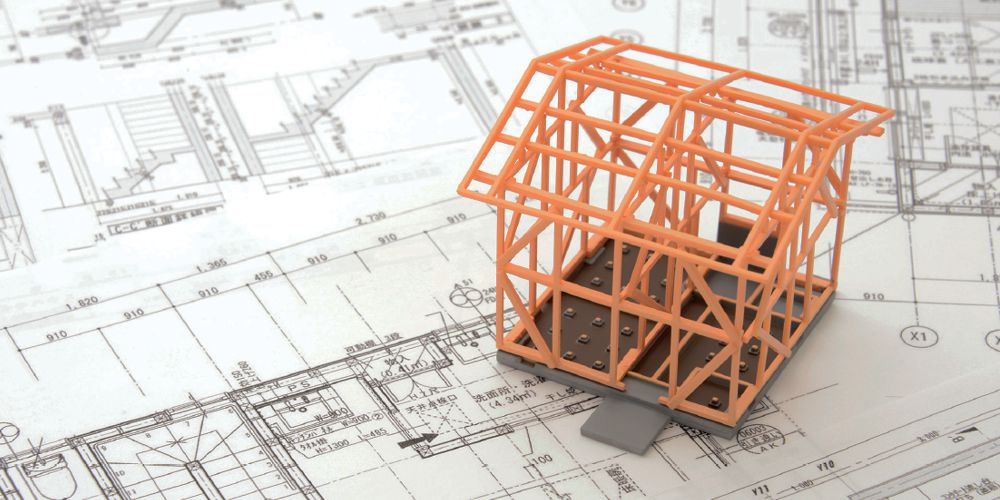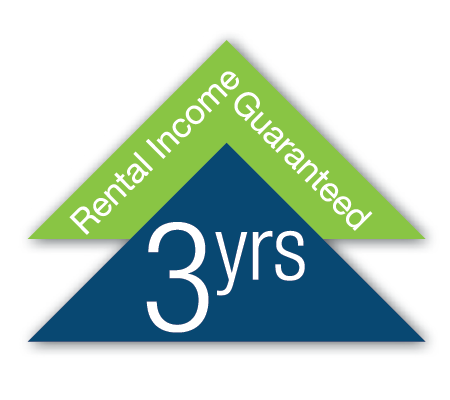 3 Years Property Management and Rental Guarantee
Dwyer Property Investments will provide a rental guarantee for 3 years. This means no worrying about vacancy, arrears, no need to deal with Property Managers or tenants, everything is taken care of by us. Our property management team has an occupancy rate of 99%. We choose to offer a three year rental guarantee – and free property management - to make the process easier for you and give you total peace of mind.
Rent Ready, Fixed Price Packages
All of our prices are totally rent ready packages. Investors need a product that is rent ready and not a property that is turn-key. Rent ready includes essentials such as landscaping, fencings, carpets and all complete with dishwashers, fans, air conditioning, TV Antennae, broadband internet connection (NBN), clothesline letterbox etc. As Dwyer Property Investments are guaranteeing the rent, we guarantee that prices include all of these extras.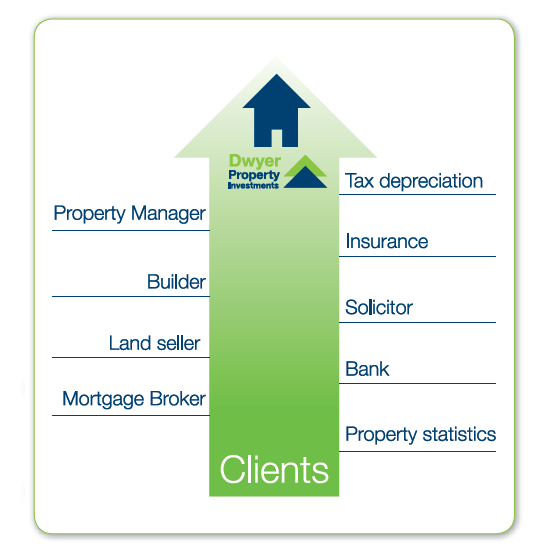 Our Network of Professionals
Due to our longevity in the industry we have built up a team of professionals to assist you with the journey to purchasing an investment property in Australia, such as mortgage brokers, lawyers and accountants. A dedicated Dwyer Property Investment consultant will be with you throughout the purchase process and beyond which is part of the all-inclusive service we provide.
Our International Investors – Additional Specific Service

We have clients from many parts of Europe, Asia and the Middle East so we understand the needs of the overseas investor. We have an additional specific service and product to suit these needs.
We build investment properties available for purchase on a simple single contract
We have off the plan builds with a guaranteed finish date and we have new existing properties
We work with you to find the right property to suit your budget and investment criteria
We will arrange finance and bank accounts with an Australian lender if finance is required
We obtain a Foreign Investment Approval Certificate (FIRB) specific to you and the property
We work with the developer to guarantee the completion date if not already built
We can assist with Business Visa applications if required
We provide free property management with a guaranteed rental return
We assist with insurances, contract admin and local tax laws
We do it all
Our Investment Criteria

Dwyer Property Investments has strict criteria by which all our investment properties must adhere to. We have researched and studied market trends for many years and devised a fool proof investment strategy. This basic strategy has two levels. The first Primary level checklist is a must have for all properties, the secondary checklist is more subjective and on a case by case basis and these factors are evaluated as to their impact on the properties rental yields and capital growth potential. Land developments or regions, which do not satisfy ALL of the Primary checklist elements, are not considered by Dwyer Property Investments.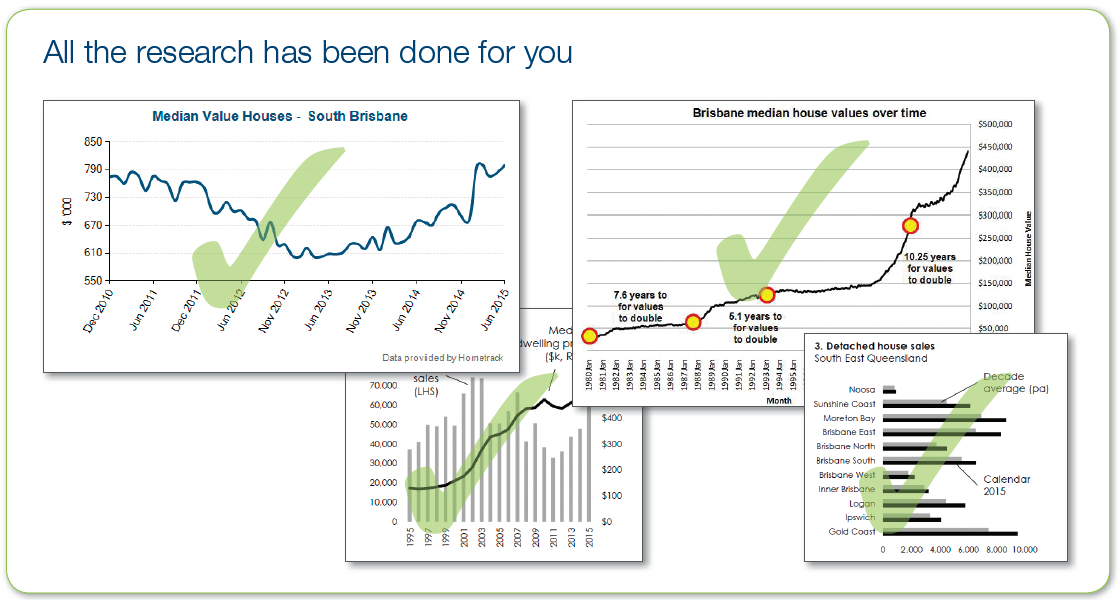 The Builder

Dwyer Quality Homes have been building homes and investment properties in South East Queensland for over 30 years. They have a solid reputation in the building industry and have one of the highest repeat business records on the Sunshine Coast.
Dwyer Property Investments deals exclusively with Dwyer Quality Homes which means your investment property will be built by Dwyer Quality Homes. This relationship ensures a high level of quality and finish. Dwyer Property Investments clients also benefit from the builders 30 year construction warranty on all the investment properties.
Our unique relationship with Dwyer Quality Homes means that we can
Guarantee the completion date
Guarantee the rental return
Guarantee the quality of the build
Guarantee your satisfaction
This is why over half of our client base are repeat investors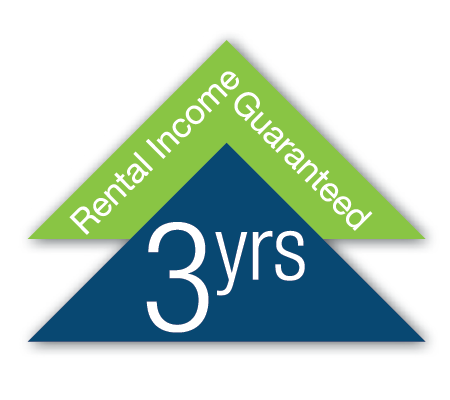 3 Year Rental Guarantee

The 3 year rental guarantee gives you guaranteed rental income and ensures peace of mind with your new investment. A lease agreement is signed between the Investor and the developer.
How it Works
A contract is signed with Dwyer Corporation, the developer, which states that as an owner of a Dwyer Property Investment home that the agreed, fixed rental amount, will be paid into your nominated bank account every month. This will be paid irrespective of whether the house has a tenant in it or not. This means there is no risk to the property owner of any vacancy, arrears in payments, or any loss of rental income.
Hassle and Risk Free Investment
No need to deal with tenants or property managers. We the builders, look after the owners and the tenants, which keeps everyone happy.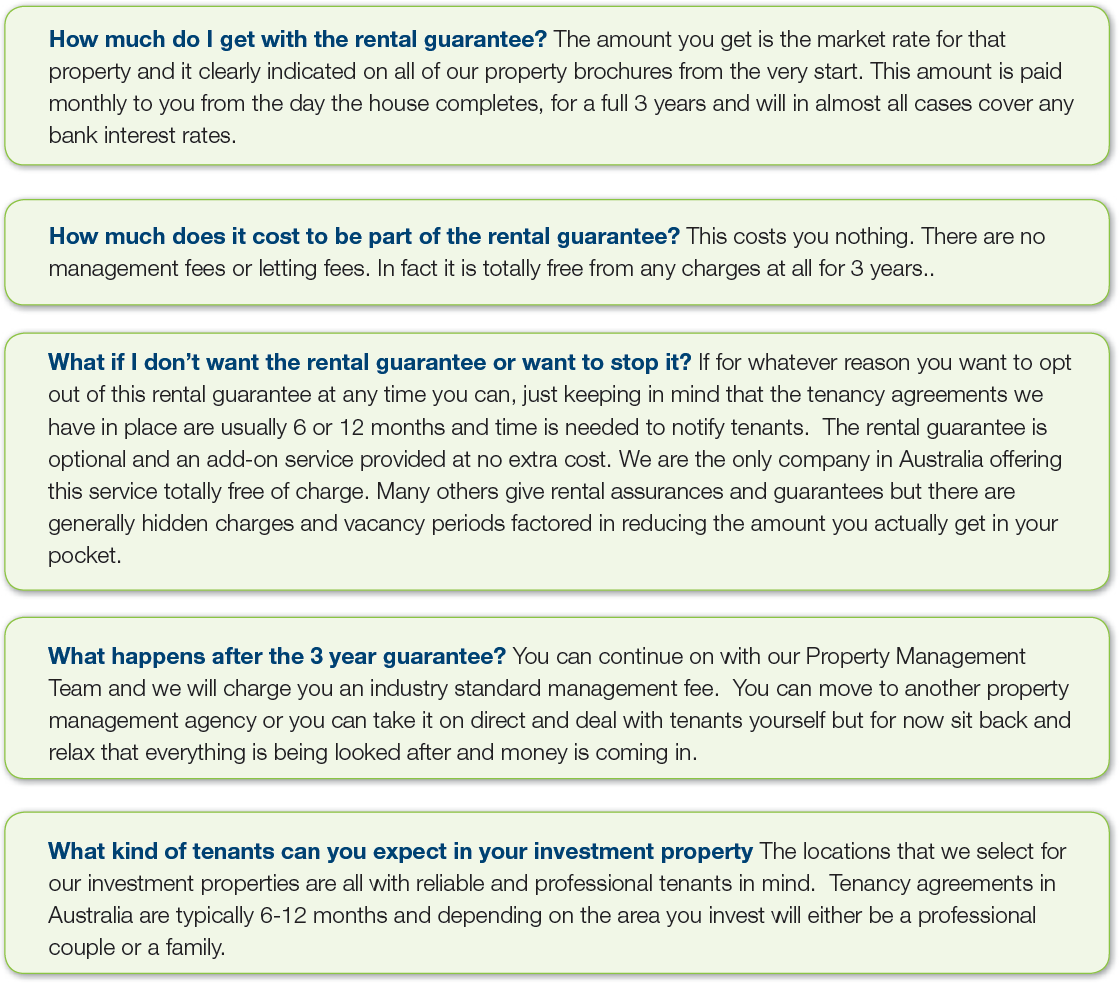 The Next Steps
Now that you have an understanding about who we are, what our service is, and how we can help you get into a good solid property investment in the fastest growing region in Australia, below is a summary as to what to do next.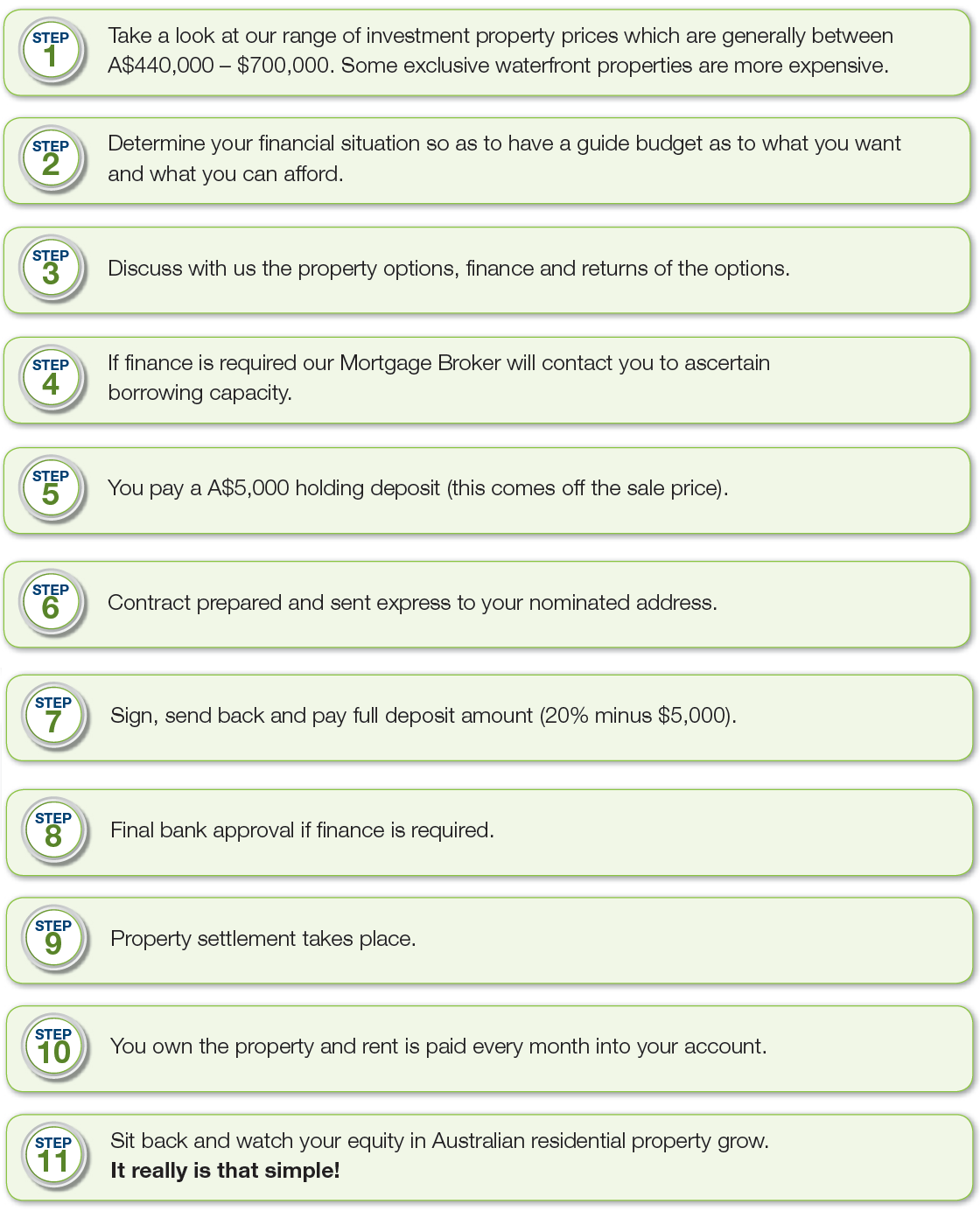 FAQs

How much deposit do I need?
As an overseas investor you will need at least 20% of the purchase price plus stamp duty tax, which is about 3%. So for the average $550,000 house you will need about A$130,000.
What is FIRB?
FIRB is the Foreign Investment Review Board. It is an Australian government body which has to give approval before an overseas investor is allowed to purchase property in Australia. All of our properties comply with the FIRB regulations and so we provide you with this the FIRB approval certificate for the purchase.
What is the property tenure?
Australian properties are freehold land title. This means that you own the property until you sell it or for the remainder of your life in which case it will then transfer to whomever is nominated in your will.
When do I own the property?
The property is transferred into your name the day the property settles and the final payment made. 20% deposit is paid on contract signing and the balance of 80% is paid on completion of the build or 21 days after contract signing, whichever is the later. Then the property is totally owned by you.
What if I don't need finance?
There is no need to get finance unless it is required. Cash buyers have the same contract terms of 20% deposit paid on contract signing and the balance of 80% is paid on completion of the build or 21 days after contract signing, whichever is the later.
Who does the finance?
We work closely with a number of Mortgage Brokers who find the best loan offers on the market. They work with all the major Australian lenders and will send you loan offers for you to choose from. There are a variety of different loan products with differing fees, interest rates with variable or fixed rate options available to international investors.
If anything happens to me what then?
The property is in your own name or joint names. If something should happen to you then the ownership passes onto whoever is named in your will. This property, unless sold by you, remains yours or your families forever.
Do I have to pay tax on the rental income?
With one property it is unlikely but you need to consult a tax specialist for individual tax advice.
Do I have to pay stamp duty or value added tax when I sell the property?
The buyer on purchasing the property, not when you sell it, pays stamp duty. There is a capital gains tax payable on the profit made and the seller should seek professional tax advice.