Your investment figures for this property


Full Purchase Price
and Loan Amount
$ 475,900
Loan repayments
& costs
$ 485 pw
Guaranteed Gross
Rental Income
$ 510 pw
Cash Positive income per week
$75
Figures based on borrowing full purchase price, $60,000 pa income and 4.2% loan interest rate.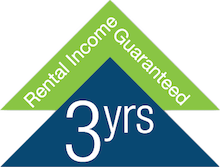 Rental guarantee
$510 pw gross with no
risk of vacancy for 3
years
PRICE REDUCED FOR MARCH SALE BY OVER $50,000…
Just 15 kilometres from the M1 Motorway, it's an easy drive North to Brisbane or South to the Gold Coast and only minutes to Logan central.
Yarrabilba will have around 17,000 homes with a population of approximately 45,000 people. A town centre, business park, 11 schools, early childcare, 13,000 onsite jobs and a 100+ hectare Mixed Industry Business Area will accommodate a range of businesses.
More than 25% of Yarrabilba will be reserved as open space.
Floorplan