Your investment figures for this property


Full Purchase Price
and Loan Amount
$ 577,900
Loan repayments
& costs
$ 500 pw
Guaranteed Gross
Rental Income
$ 520 pw
Cash positive income to you
$55
Ask for your personalised investment analysis for this property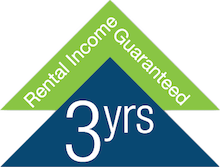 Rental guarantee
$520 pw gross with no
risk of vacancy for 3
years
7 BUILT WITH 4 ALREADY SOLD
INSPECTION BY APPOINTMENT
ELECTRONIC BROCHURE AVAILABLE ON REQUEST
SINGLE CONTRACT PURCHASE SMSF SUITABLE
As you will see from the brochure, they are a very upmarket construction and will lead the Estate in design and finish therefore attracting a high rental yield estimated at $520 per week.
We are also offering a 3 year rental guarantee which would ensure a high return for the investor with no risk of vacancy for 3 years.
There were 7 for sale with now ONLY 3 remaining.
No body corporate
Pay only 10% now with balance on completion
Guaranteed rental income for 3 years
Full property investment analysis available
Cash positive investment in high growth estate
TESTIMONIAL FROM CURRENT INVESTOR
Peter Lang
Brisbane resident and recent Dwyer Property Investments investor
"I currently live in Brisbane but I haven't decided if I want to use this house as an investment property or if I want to live there.
I saw an add from DQH in an email I received from them, which caught my eye. I went and had a look at the Harmony display village. There was a lot to like about Harmony and the approach taken by Avid as developer.
I love the idea of the park and the amount of greenery really close to where DQH were building and the Harmony estate in general. This really appealed to me.
Every house in the community is within walking distance to a park, which is fantastic.
I've been debating whether or not I should move up to the Sunny Coast for over five years. I've just sold a property in Brisbane and I saw the DQH terrace homes for sale and this seemed like a really good opportunity.
These terrace homes are designed to reflect New York style of living – like you're living in the city, but you're not in the city but with the parks and National Park areas creating a very relaxed and almost country atmosphere.
I work in the property and construction industry and I was very impressed with the finishings on the terrace houses offered by DQH and Harmony in general. I don't get into the nitty gritty details of design, but I really liked the stone benchtops and simple tile finishes and the smaller living areas save on time with cleaning and maintenance.
My house has a pleasant internal and external configuration with the benefit of deck areas both upstairs and downstairs overlooking Grand Park. This is really appealing and the internal courtyard provides a relaxing, private space to chill out of the way.
If I decide I don't want to live in the house, I can rent it out and it would easily fit a family, a couple of adults with no problems or students with it being close to the university."
Harmony is trying to develop a great community rather than just developing houses – I didn't realise what a great community it was until I got here. I love the newsletters and the idea of the long table dinners, they're a real added value to the property."
Peter Lang
Deluxe package inclusions
3 tiled outdoor living areas

High ceilings

Ducted Air con throughout

Directly opposite major linear park

Stone to all Kitchen worktops

Glass and Aluminium balustrade

Tiled decks
Floorplan