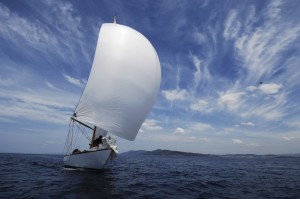 Must Read…Top tips for the property investor
What everyone should know before investing in property. There are many pitfalls to avoid when investing in property and they can be minimized or avoided by understanding the key things which will make your investment journey successful.
LOCATION… LOCATION… LOCATION
Try to do as much research as you can on the area you plan to invest in. The most important thing for long term capital growth and strong rental demand is to be near services i.e; public transport, schools, shopping, recreation areas, hospitals etc. The more boxes you can tick the more demand there will be for your property. That ensures you'll make the most of the rental yield and resale value.
TIMING YOUR PURCHASE
Buying at the bottom of the market and selling at the top is obviously the best option. But with current market fluctuations and economic uncertainty how do you know when prices are actually at the bottom? To be fair they don't need to be rock bottom but just not at their peak. As a general rule of thumb almost every region will have high growth for a while and then move into a leveling out phase. That pattern is pretty well unavoidable. So, if a region has recently gone through a boom time, or is going through it right now, take note! a leveling out period is bound to follow.
DO THE SUMS
If you're honest there is probably one reason why you invest. It's to make money. But the expression 'Buy with your head and not your heart' is very true. Do the sums on rental income, mortgage repayments, tax relief and depreciation. Make sure you understand the figures – and the possible outcomes – and act accordingly.
MORTGAGE OPTIONS AND LMI (LENDERS MORTGAGE INSURANCE)
Speak to a mortgage broker about your options and get an understanding about LMI and how it works. For property investors LMI allows you to have higher borrowing ratios, giving you the opportunity to maximise negative gearing benefits. But, if you do have access to a deposit of 20% or more, you won't need LMI. So which is the better option for you? To put more cash into your investment and avoid the insurance or put down a smaller deposit, take the mandatory insurance and keep some cash for another investment? It is well worth taking professional advice on the best use of your cash.
EQUITY OR CASH
Using a line of credit or extracting some cash from an existing property makes good use of your equity because it often gives people who do not have a cash deposit the chance to get into the investment market. But, you should always avoid putting your family home up as security (which, by the way, is called cross collateralising.) Once again, do get proper financial advice on your options.
NEW VS OLD AND RENOVATE
New properties have the advantage of being eligible for depreciation tax relief. They are also much more desirable for tenants and require less maintenance. However, don't discount older properties entirely as long as you are prepared to manage potential pitfalls.
LONG TERM PLAN
Very rarely is investing in property a get rich quick scheme. You can't rely on property prices rising as soon as you've bought! In reality the longer you can afford to keep an investment property and build up substantial equity the better.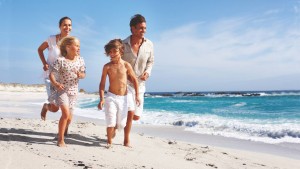 Happy investing – enjoy the journey!